50s Vintage Net Petticoat - How Full Will You Go?
Posted on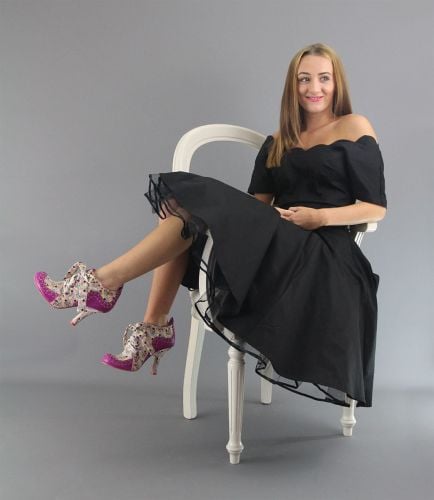 Having just completed our biggest photo-shoot ever we have attempted to give examples to our most commonly asked questions and to show examples of our Petticoats under Dresses
Our 1950s Tiered Net Petticoat is now available with up to 8 Layers, all the same Colour or 8 Different Colours - Create a Rainbow if your heart desires
Plain edged (untrimmed) or Satin Edged in any of our 28 Colours
Example above - 2 Layer Black Net Petticoat Satin Trimmed under Pin-Up Style Black Party Dress
We have created a 50s Petticoat Fullness Chart as we often get asked - How Many Layers do I need on my Petticoat?
This is not an exact science as it does depend upon the amount of fabric in your dress and the weight of the fabric but if you need more fullness adding afterwards just ask us
We Hand Craft all our Petticoat Underskirts and can add extra volume on afterwards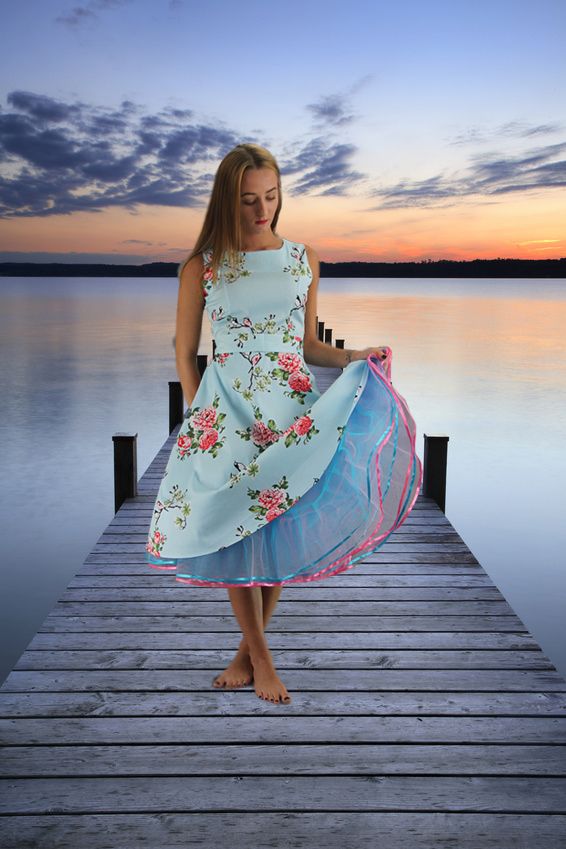 Above our 6 Layered Candy Pink and Turquoise Multi Coloured Petticoat
All layers Satin Trimmed shown under a Vintage Style Floral Dress
This dress was slightly shorter on our Model so we created a Petticoat 2 inches longer to extend the skirt whilst
opting for colours within the dress to bring the 2 together
Made to Order at a truly affordable price Petite to Plus Size - Any Size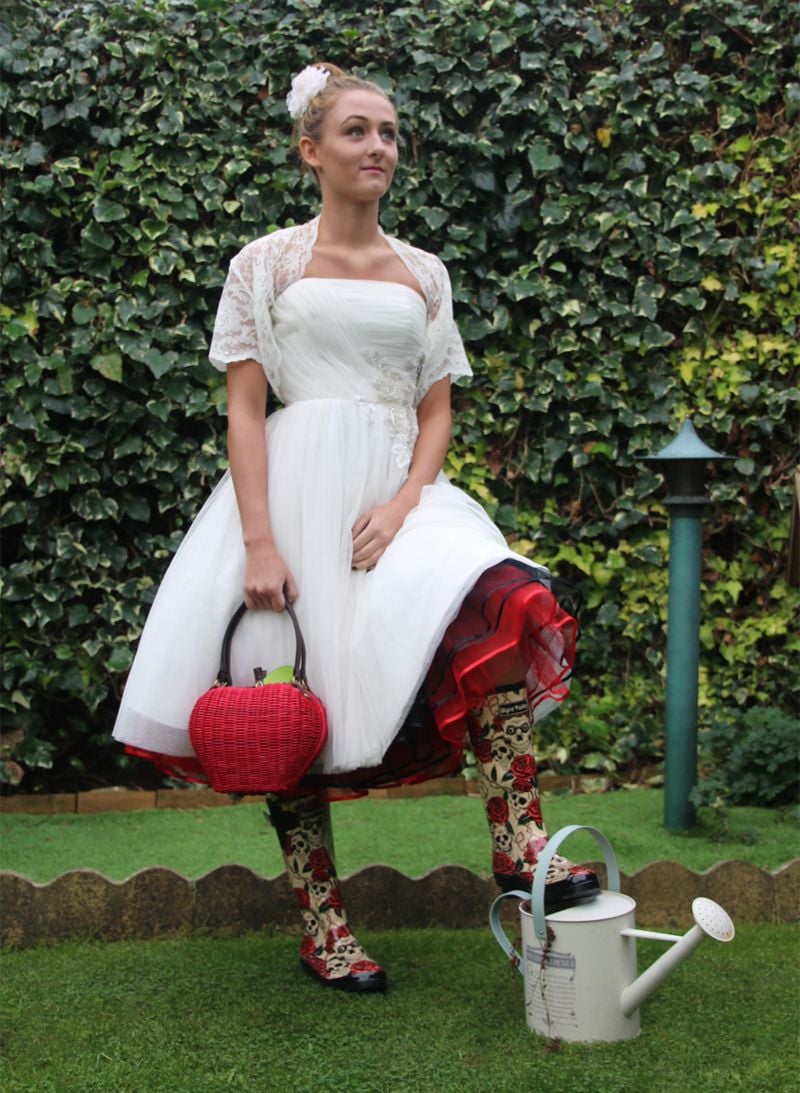 We think this is rather quirky - Wedding Dresses and Wellies
Great Idea for the Good Old British Weather
Who knows what the weather will bring - be prepared!
Wellies sound a little odd with a Wedding Dress but work in a strange kind of way
Here we opted for a Black and Red Petticoat with Satin Trim Edging
So our new collection now available
50s Petticoats Plain Edged, 50s Satin Edged, 50s with Lace Edging
Our Luxury 1950s Skirt and the Multi Coloured Petticoat
Our model has a dainty 24" waist and all our Petticoats must go to make way for
our Next Collection - If you have any interest in our latest products in the above size
they are all available at half price - please contact us