Standard Shipping and Handling
Orders within the UK will be sent by Royal Mail 1st Class, 1st Class Recorded, Special Delivery or the service discussed at the time of purchase. Dream Petticoats will not be held responsible for Royal Mail's failure to deliver on time or any other Courier service used. All orders will be processed and posted as the dispatch time shown on the product page or the time pre-agreed with the customer. Dream Petticoats will not be held responsible for late deliveries due to strike action, adverse weather conditions or any other delay which is out of Dream Petticoats control. We always obtain a Proof of Posting/Recorded Posting slip which we will follow up on your behalf should the need arise. Please note that if you have requested a Special Delivery message during checkout ie: Please leave in greenhouse/garage etc and the parcel goes missing we will not be held responsible as this has been done at your request.
Orders outside the UK will be sent via Airmail.
Priority Next Day Delivery Service
If you require an item dispatching urgently within the UK, we offer a Priority Next Day Delivery service. To use this service you must contact us by telephone or email (contact details are available on our Contact Us page here). You will need to provide us with the item you require and the delivery date that you would like to receive it by. We will discuss any further details and agree a dispatch date with you. Please note: The dispatch date is the date we will post your item and not the date you will receive your item. Dream Petticoats will not be held responsible for the Royal Mail or any other agreed Courier/Mail/Parcel services failure to deliver your item on time as this is totally out of Dream Petticoats control. However, we will guarantee to dispatch/post your item on the pre-agreed date. The Priority Next Day Delivery service is offered at our discretion based on current workload for our staff and the status of the delivery companies used. All other conditions are as our Standard Shipping and Handling Terms and Conditions above.
There will be an additonal charge for the Priority Next Day Delivery service. An online invoice will be sent to your email address and must be paid before work commences on your Petticoat. The fees we charge for our Fast Track service include the extra Special Delivery charge, a seamstress working unsociable/overtime hours and the preferential move to the front of the current workload queue.
Orders placed after 5.00 pm are counted as being placed the following day. Only working days are counted (ie Monday to Friday). Saturdays and Sundays do not count as normal working days, nor do they count in the delivery times. Please be aware that if your item is dispatched on a Friday, the item should be delivered to you on the following Monday. However, Royal Mail sometimes have been known to deliver on a Saturday depending upon their workload.
The Priority Next Day deliveries are sent by Royal Mail Special Delivery. Please note that the parcel must be signed for upon receipt. If there is nobody at the delivery address to sign for the parcel it will be returned to your local Royal Mail Delivery office. The post person should leave you a card to inform you of this. You will then be able to contact the delivery office to re-arrange delivery for another day or collect the parcel in person when your delivery office is open for collections. Please note that if your parcel is to be left with a Company Reception/Concierge/Shared Communal Residence/PO Boxes of any kind the onus is upon you to determine that this is a safe place for your parcel to be left. We will obtain proof from the Post Office that the parcel has been delivered and the security of your parcel then passes to you the customer. Dream Petticoats will not be held responsible for any parcels delivered on time but not passed on to the recipient. The delivery address you provide will be the one we use for shipping. Dream Petticoats will not be held responsible for any incorrect address details being provided at point of order.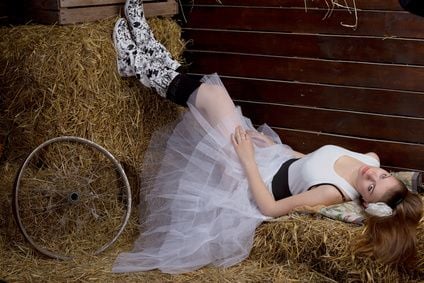 Dispatch Times
For Handmade items dispatch times are stated on product listing - Please note: Dispatch time is when the items are posted out and not when they are delivered. Orderes placed after 5.00 pm are counted as being placed on the following working day (ie: order placed Wednesday 9.00 pm with a dispatch time of 2 working days - the order is classed as received Thursday and will be despatched by Monday at the latest).
For Special Requested Orders the dispatch time will be as discussed at time of order.
The above times are approximate. Please be aware that due to circumstances beyond our control the delivery times may be longer but we will always notify you of this shortly after ordering.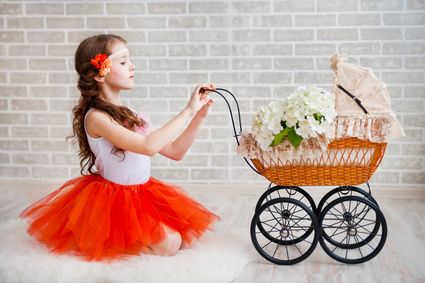 Materials
The appearance of colours and textures on this website may be affected by your computer or display and should be accepted as a guide only. If you require a specific match we suggest requesting a product sample first. Shades may vary fractionally between different batches/rolls.
Customs Duty
In some countries products may be subject to import duty. The payment of this duty is the responsibility of the purchaser/addressee.
Privacy Policy
Dream Petticoats recognise the importance of protecting the privacy of your personal details as a user of this website. This privacy policy explains how we respect the privacy of our website users, the information that we gather, how it is used and how it is kept secure. Our policy will ensure that we comply with the General Data Protection Regulation (GDPR) and the Data Protection Act 2018. Dream Petticoats is committed to making sure that your privacy is protected. Should we ask you to provide certain information by which you can be identified when using this website, then you can be assured that it will only be used in accordance with this privacy statement.
Orders
When you become a customer of Dream Petticoats and place an order with us, you will provide your name, address and email address. This data is used by us only in relation to your order, for processing and sending orders and to clarify or communicate any issues surrounding your order. Dream Petticoats uses Create as its Website Platform Provider and this is where your customer data is collated and held. Create has the highest levels of security - with full SSL encryption as well as other security measures such as firewalls and password protection. This provides protection for the data shared between the web server and the browser. Site security is evidenced by the green/grey padlock and the url begins with https:// in the browser bar. As the data controller, Dream Petticoats will not use your data for any other marketing purposes or share your data with third parties.
Payments
When paying for your orders with Dream Petticoats you are using third-party payment processors. We do not store or collect your payment card details. Both the Create website platform checkout system and our card payment services, Paypal and Stripe use a secure and encrypted service to ensure your payment details are protected to the highest level. They will only collect and store card information if you have opted to do so, for faster checkout in the future.
Cookie Policy
This website sets strictly necessary cookies. These cookies are essential in order to enable you to move around the website and use its features, such as accessing secure areas of the website. Without these cookies services you have asked for, like shopping baskets or ebilling, cannot be provided.
This website sets performance cookies. These cookies collect information about how visitors use the website, for instance which pages visitors go to most often and if they get error messages from pages. These cookies don't collect information that identifies a visitor. All information these cookies collect is aggregated and therefore anonymous. It is only used to improve how a website works.
This website sets functionality cookies. These cookies allow the website to remember choices you make (such as your user name, language or the region you are in) and provide enhanced, more personal features. For instance, a website may be able to provide you with local weather reports or traffic news by storing in a cookie the region in which you are currently located. These cookies can also be used to remember changes you have made to text size, fonts and other parts of web pages that you can customise. They may also be used to provide services you have asked for such as watching a video or commenting on a blog. The information these cookies collect may be anonomised and they cannot track your browsing activity on other websites.
This website sets targeting cookies. These cookies are used to deliver adverts more relevant to you and your interests. They are also used to limit the number of times you see an advertisement as well as help measure the effectiveness of the advertising campaign. They are usually placed by advertising networks with website operators permission. They remember that you have visited a website and this information is shared with other organisations such as advertisers. Quite often targeting or advertising cookies will be linked to site funtionality provided by the other organisation.
Secure Payments
Dream Petticoats use Stripe or Paypal to process your credit/debit card payment. They automatically encrypt your confidential information in transit from your computer to ours using the Secure Sockets Layer protocol (SSL). Please note as from December 2015 the Dream Petticoats website was upgraded to be fully SSL encrypted.
Telephone orders are also accepted but we no longer take credit/debit card payments over the phone. Once an order is taken over the telephone, we will send a secure online invoice to your email address so you can pay in a much more secure way. Dream Petticoats do not keep any of your data in any form.
Returns Policy
dreampetticoats.co.uk follows the Consumer Contracts Regulations. This means that you may return any off-the-shelf item to us for a full refund (exluding delivery charges) within 14 days of delivery providing the item is new and unused (and in its original undamaged packaging).
Custom Made Item Returns Policy
A Custom Made item is a made to measure product. All of our net skirts, petticoats and tutu's are made to order. We do not have any nets skirts, petticoats or tutu's premade or off-the-shelf. When an order is taken for a handmade item, that item is made up in our workshop to the specific colour and size that the customer has ordered therefore it is a custom made product. In accordance with the Consumer Contracts Regulations which covers taylor-made, personalised goods and underwear our policy for the return of custom made items is as follows:-
If you wish to return a custom made to measure item you must follow this procecure in accordance with our terms and conditions. You must contact us within 7 days of receipt of the item that you want to return stating the reason why you want to return the item. All our custom made items are carefully checked for faults before we ship them but in the very unlikely event that a fault is found in the materials or workmanship, a replacement will be sent on receipt of the faulty item. All returns require a returns authorisation number which you can obtain by contacting us within 7 days of receipt of your item. The item you return must reach us within 7 days of you contacting us. Please ensure you obtain proof of posting or send via a recorded method as lost in the post returns will not be refunded or exchanged. If an item is found to be unsuitable ie: incorrect size ordered, lining or extra layers required, we are more than happy to work with our customers to rectify the situation but any extras or alterations must be paid for by the customer together with additional postage. All our petticoats are made to measure so in very rare cicumstances where we do agree a refund on a made to measure item, only the sum of 60% of the item price will be refunded. This is to cover materials and labour costs. Postage is to be paid by the customer. Any products returned to Dream Petticoats without prior arrangement and without a returns authorisaion number will not be entered into as this is in violation of our terms and conditions. Dream Petticoats will not be responsible for sending unauthorised returns back to the customer. Any Special Delivery charges requested by the customer are also non-refundable. Any error made by the customer when ordering must be notified to us immediately by telephone or the Contact Us form. We are unable to refund due to customer error on made to measure items. Dream Petticoats reserve the right to amend the companies terms and conditions at any time.
Remittance Terms
All prices are shown in GBP (Pounds Sterling). Payment in full must be received with all orders. If you are shopping from outside the UK, your credit card will be charged in GBP and your credit card company will convert the transaction to your own currency. All trade marks are the properties of their respective owners and are acknowledged.
Link Exchange Policy
Please note that Dream Petticoats cannot be held responsible for the content of our Linking Partners website as this is out of our control. We do take care not to link with websites of an adult nature or any other website that is likely to offend. If you do find that a link from the Dream Petticoats website leads to any unsuitable or offensive content on another website please do not hesitate to contact us and we will remove the link immediately.
If you have any suggestions, queries or comments please feel free to email us at :-
Telephone us on 07786 231489 (our UK mobile line)
or write to us :-
Dream Petticoats
36 High Ridge Park
Rothwell
Leeds
West Yorkshire
LS26 0NN