Style and Volume of Petticoat
Should I have a Plain or Tiered Style Petticoat - Please visit our Size Guide page which has a detailed description of each style.
How many Layers should I have - Please see our example below which shows between 2 and 8 layers under an average weight dress. Please bear in mind the weight of the dress/skirt as this has a big impact on the amount of net layers required for fullness.
I have ordered a 2 layered Petticoat but now realise I need more fullness, what should I do? - Let us know, then return advising us how many extra layers you want (obviously there will be an additional charge for this).
Your size chart for a size 10 is a 28" waist but I am not a 28" waist what do you advise? - Our chart is merely a general guide and we would much rather you actually measure your waist with a tape measure.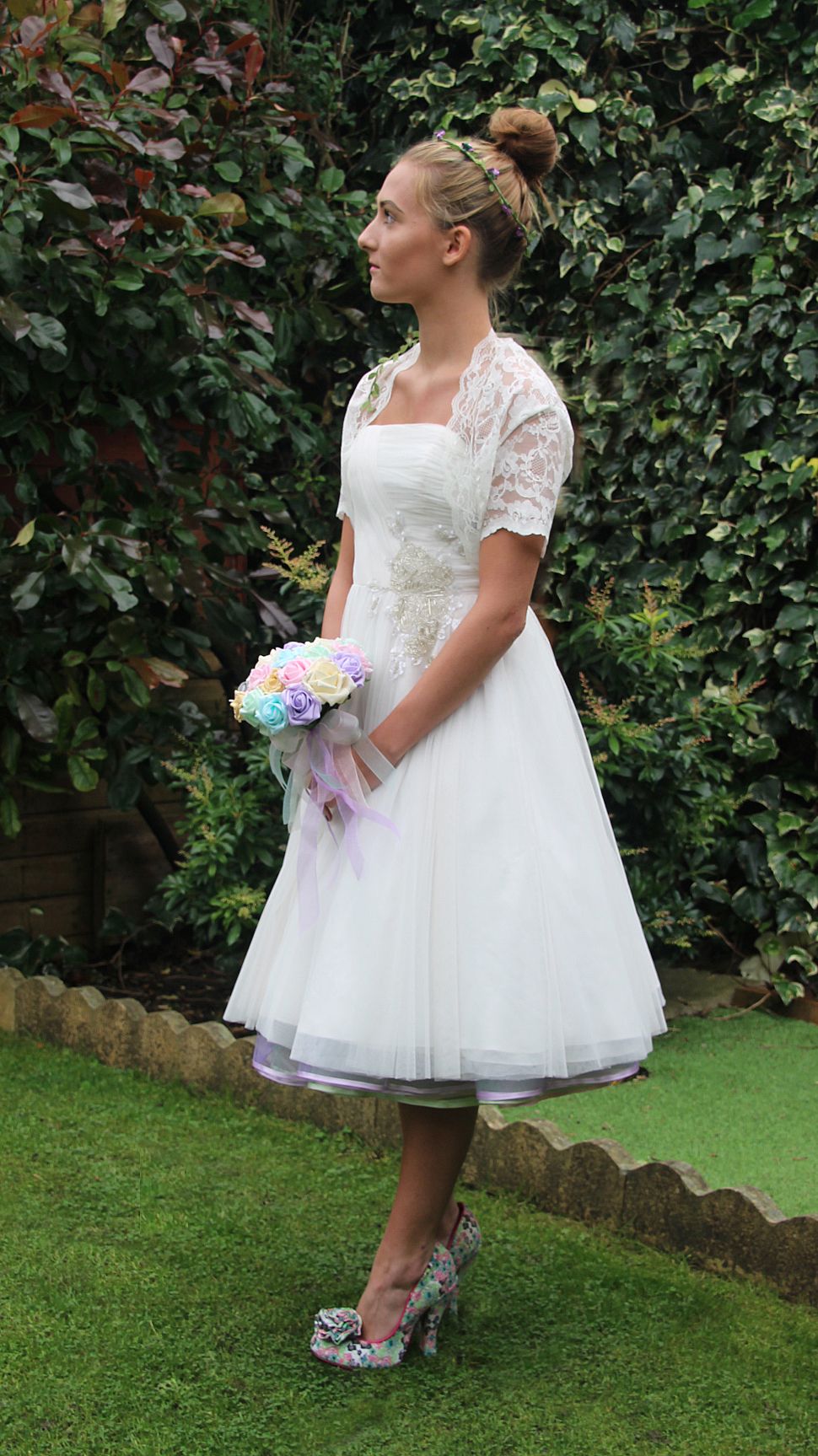 This is an example of Petticoat Fullness under an average weight dress. Available on our website from 2 to 8 layers, but as we custom make all our Petticoats, we can make them with as many layers as you require - just contact us